How to Find Roofing Repair Near Me
If you're in search of someone to perform a roofing repair near me, you've come to the right place. Roofing repairs are often complicated and time-sensitive, and it's important to hire a professional who knows what they're doing. Depending on the nature of the repair, however, it may also be necessary to hire someone with an open schedule and the ability to make the repair in a hurry. 
With all the different factors involved with roof repairs and the high cost they typically incur, finding the right company to perform your roofing repair can be difficult. That is, of course, unless you contact us and trust the pros at KangaRoof Amarillo. Whether you find us on Google by searching for "roofing repair near me" or another method, we're the team to call for all your Amarillo roofing needs.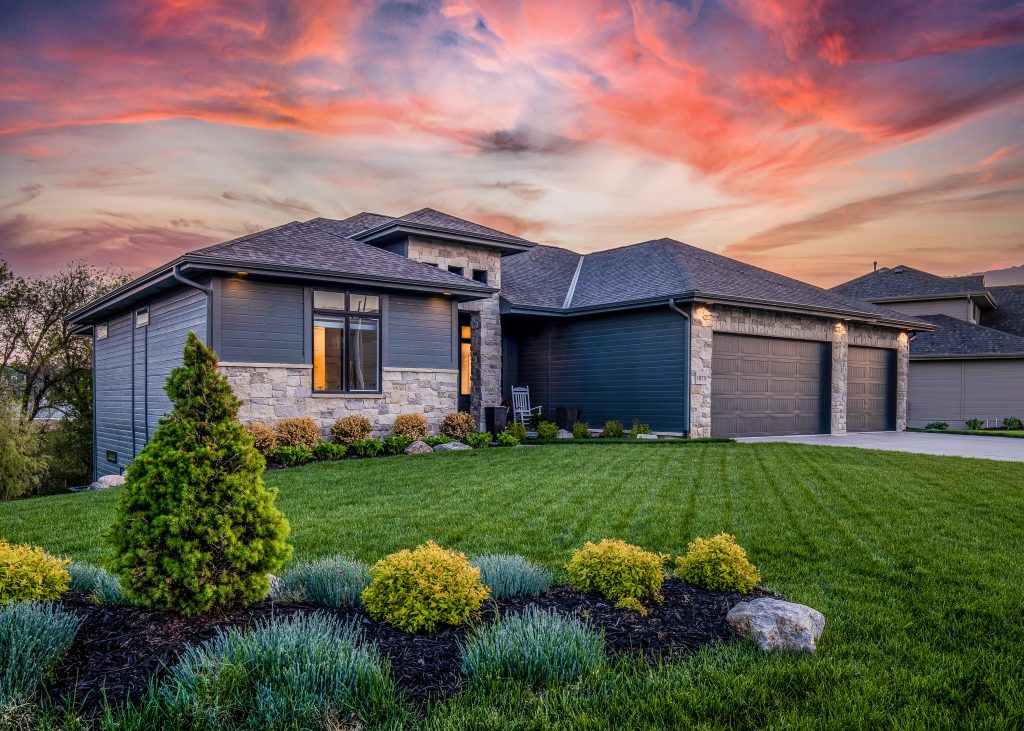 Common Roofing Issues For Homes and Businesses 
Whether you own a home, businesses, barn, shop, or anything else with a roof, it's important to know the potential problems that can occur. Roofing repairs are often expensive and always inconvenient, but some are certainly more so than others. 
Leaks 
Leaks are the most common and often most inconvenient type of roofing repair, regardless of the type of roof or building on which it occurs. Leaks can stem from many things, but they're often the result of natural wear and tear or old age. While roofs are meant to be durable and tough, they aren't designed to last forever, and leaks are inevitable. 
Because of the damage that leaks can cause to the rest of your home, it's vital to take quick action when you find one. It's also important to know how to look for leaks because they aren't always obvious. If you notice light or moisture getting into your attic, sags or dents on your roof, or worn shingles, it's only a matter of time before a leak occurs and damages your home. 
Storm Damage 
While storm damage can lead to leaks, it can also lead to other issues. Hail, high winds, and excessive rain can all lead to roof damage, or they can cause debris and branches from nearby trees and homes to damage your roof. Unfortunately, damage related to a bad storm or foul weather is the one type of roofing repair near me that you can't prevent. It's important, however, to make quick repairs if storm damage does occur. 
Missing Shingles 
Missing shingles can lead to a world of problems, because shingles or tiles are the first line of defense against rain. Therefore, it's vital to replace missing shingles or tiles as soon as you spot them. 
Problems With Your Vents and Flashing
It's common in Texas for people to have vents and pipes sticking through their roofs. These vents and pipes are surrounded by metal or rubber flashing to prevent leaks. However, in the same way that shingles and other roofing materials are prone to leaks, so is flashing. 
Different Types of Roofs That Need Repairs 
Regardless of what type of roof you have, it's likely to incur damage at one point or another. Every type of roof has its own set of problems and concerns, and it's important to deal with issues as they come. Here are some of the most common issues to watch out for with different types of roofs. 
Shingled Roofs 
Shingles are the most common roofing material in Texas. Shingled roofs are prone to leaks, wear and tear, storm damage, and decomponsing due to prolonged sun exposure. 
Flat Roofs 
If you own a commercial building, such as a business, apartment complex, or shopping center, it likely has a flat roof. The biggest risk for flat roofs are sags, dents, and leaks that often result from poor drainage and pooling water. 
Tile or Metal Roofs 
Aside from shingles, metal and tile are the most popular roofing materials for residential properties. While these materials are very different from shingles, they're prone to many of the same problems. Storm damage, wear and tear, UV radiation, and hail are the biggest risk factors for tile and metal roofs. 
Roofing Repair or Replacement? 
Depending on how serious your roofing repair needs are, it might be necessary to perform a full or partial replacement. A roof replacement is typically the correct course when repairs will cost more than a replacement. A replacement is also the better option if you have an old roof that will likely require more repairs in the near future. 
At KangaRoof, we always take the path of least resistance and the one that works best for you. This means that we only recommend a replacement when necessary and prefer to perform repairs wherever possible. 
How to Avoid Costly Roofing Repairs
While occasional roofing repairs are inevitable at some point in your roofs life, there are things you can do to hold them off for as long as possible. By cleaning your roof periodically, performing annual inspections, and installing a quality roof, you can avoid costly repairs for a time. However, the best thing you can do to prevent costly roof repairs is contact us at KangaRoof and allow us to perform a professional inspection. 
How to Choose the Right Roofing Company 
Here's a quick checklist to help you choose the right roofing company for a roofing repair near me. 
Experience is paramount when it comes to hiring a qualified roofing company. 

Your roofing company should be licensed, certified, and trained for a variety of roofing repairs. 

Make sure they have enough manpower and the right tools to get the job done

Check the companies Google and word-of-mouth reviews 
If you can find a company that checks all of these boxes, you can rest assured that you hired the right roofer. 
Why Trust the Pros at KangaRoof?
If you're looking for a roofing company with experience, manpower, excellent reviews, and top-notch certification, look no further than KangaRoof. We have experience with a wide variety of roof repairs and materials, and there's no job we can't handle. While we'll always opt for a simple repair wherever possible, we make our recommendations based on what's best for you now and in the future. 
  Shreiner's Kanga Roof
  513 Ross St, 
  Amarillo, TX 79102
  (806) 414-6467
Shreiner's Kanga Roof
513 Ross St
Amarillo, TX 79102
Residential Roofing Services
Commercial Roofing Services
Copyright © 2023 www.kangarooftx.com