Affordable Roofing Repairs and Installation in Amarillo
When it comes to your home or business, you never want to skimp out on paying for roofing services. However, you also don't want to break the budget on a single component because you never know what expenses are around the corner. If you want the best of both worlds and invest in high-quality, affordable roofing services in Amarillo, you've come to the right place. 
Affordable roofing that is also quality can be tough to find in Texas. In general, most roofing professionals opt for one or the other, resulting in either an expensive roof or a shoddy one. Contact us at KangaRoof if you don't want to sacrifice quality for affordability. From repairs and maintenance to replacements and new installations, we have the best affordable roofing services in Texas.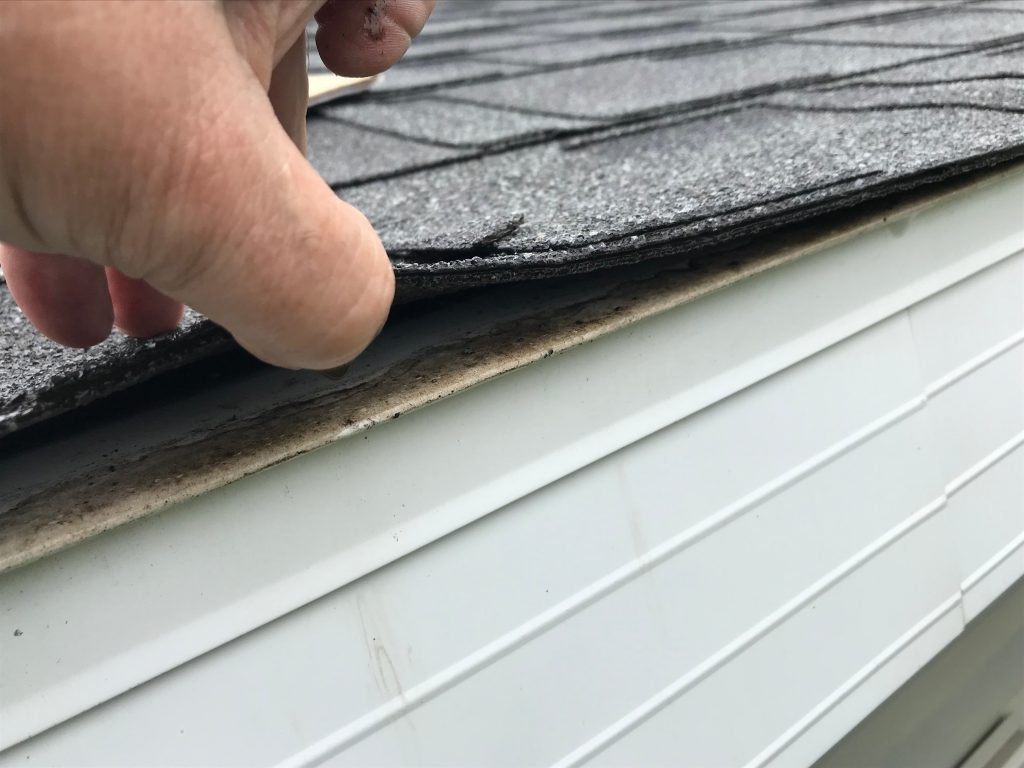 How to Find Affordable Roofing Near Me? 
As with any service, there are several ways you can go about finding an affordable roofing company. 
Use the Internet 
The best way to start your search is by going on Google and typing "affordable roofing company near me" into the search bar. Google will have all the information you need to find a quality, affordable roofing contractor in your area. Once you compile a list of the top results, you can proceed to other criteria to narrow your search. The only time that Google isn't the best place to start your search is if you already know which roofing contractor you're going to choose.  
Word-of-Mouth Reviews 
In addition to online reviews on Google on the websites of various roofers, word-of-mouth reviews are a great way to learn about the pros and cons of various roofing companies. In most cases, word-of-mouth reviews are better than online ones because they're unbiased and you get to hear the whole story rather than just what a company did right or wrong. 
Interview Different Companies
Once you've compiled a list of top contenders, you can call each affordable roofing company and learn more about them. While you can also interview them in person, it's often easier to set time aside for phone calls rather than driving all over town. Here are a few questions and concerns you should address during the interview stage. 
Are you licensed and insured? 

How long have you been in business? 

How many roofs have you installed (or replaced or repaired)? Depending on your needs. 

Do you have people who will vouch for you? 

Can I get the numbers for a few referrals? 

What forms of payment do you accept? 

Do you offer a fixed quote or one that will change as the job progresses? 
Are Affordable Roofing Services Good or Bad? 
We've all heard the saying that you get what you pay for. While this is true in most instances, it isn't always so with roofing services. Some affordable roofing companies in Amarillo are well worth the money, while others certainly aren't. By asking the above questions and considering online and word-of-mouth reviews, you will soon find out which affordable roofing companies are good and which ones aren't. 
Are Some Roofing Materials Cheaper Than Others 
In addition to choosing an affordable roofing company for your repairs or installation, it's also important to choose affordable roofing materials. This is where things can get tricky, and where you really do get what you pay for. 
Asphalt Shingles 
If you're looking for the most affordable roofing material available, asphalt shingles are the way to go. On average, asphalt shingles cost a fraction of what metal panels, clay, and other materials do. Shingles are quick and easy to install, cheap to purchase, and even cheaper to manufacture. 
However, part of the reason that asphalt shingles are so cheap is that they aren't considered high-quality roofing materials. Sure, shingled roofs can last upwards of 25 to 35 years. But that's nothing compared to other roofing materials that can last a lifetime. Therefore, while you'll save big bucks up front with asphalt shingles, they require more maintenance and ongoing repairs and will need to get replaced sooner than other materials.  
Metal Panels 
If you want a boost in quality as well as in price, you can also opt for metal panels. Metal roofing is quickly becoming the most popular new roofing material in Amarillo and the surrounding area. Metal roofs, while expensive upfront, are viewed as an investment because they last longer and require fewer repairs than shingles. 
Clay Tiles 
If your primary concern is aesthetics and choosing a roofing material that looks good, clay tiles are the way to go. Clay tiles will give your home the classic Southwest Adobe look that Texas is famous for. However, clay tiles are also one of the least affordable roofing materials available and will cost a pretty penny.  
Other Roofing Materials 
Aside from these three primary roofing materials, there are plenty of others to choose from. This includes wood slats or shingles, grass, mud, slate, rubber, composite, and more. Each material has its own pros and cons, but they're all more expensive than asphalt shingles. 
What Services Should an Affordable Roofing Company Offer? 
As you're searching for an affordable roofing company, it's important to choose someone who offers a wide range of services. For instance, you don't want to hire someone to install your roof, someone else to repair it, and yet a third party to later replace it. Instead, you want to find a single company that can offer a wide range of affordable roofing services, not just one or two. 
Here are some of the services your roofing company should offer. 
New installations 

Roof replacements 

Roofing repairs 

Roof inspections 

Ongoing maintenance and cleanings 
Contact KangaRoof: One of the Best Affordable Roofing Contractors in Texas
If you want all of the above roofing services and more, contact us at KangaRoof. We're one of the best and most affordable roofing contractors in Amarillo and offer a wide range of services. In addition to having sterling online and word-of-mouth reviews, we're fully licensed, insured, and certified to handle all your roofing needs. Give us a call to schedule a consultation for a free quote and to get answers to all your questions. 
  Shreiner's Kanga Roof
  513 Ross St, 
  Amarillo, TX 79102
  (806) 414-6467
Shreiner's Kanga Roof
513 Ross St
Amarillo, TX 79102
Residential Roofing Services
Commercial Roofing Services
Copyright © 2023 www.kangarooftx.com